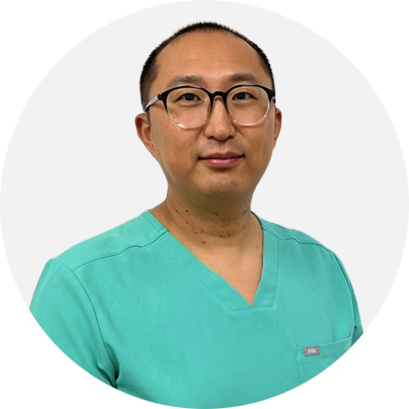 Dr Dae Hwan Kwon graduated from University of Melbourne and trained in Victoria. Prior to specialising in General Practice Dr Kwon was working in Obstetrics and Gynaecology and still practising women's health in NSW regional health in collaboration with the Canberra hospital's Obstetrics team.
Dr Kwon's main area of interest is in Women's health, cosmetic procedures and children's health, men's health and chronic disease management especially obesity and weight loss.
Dr Kwon also has experience working in aesthetics performing cosmetic procedures including anti-wrinkle, dermal filler, non-surgical face lift, hair restoration therapy and minor surgeries. Dr Kwon is also an approved prescriber for medicinal cannabis and have worked in clinic specialised in plant-based medicine for a long time. He is a guest speaker for weight loss programs, facial laser therapy and aesthetic procedures nationally and internationally.
He enjoys his family time and love to spend time with his two children surfing, playing tennis, travelling, and café dates.
Speciality areas: Women's Health, Children's Health, Skin, Cosmetic procedures, Minor surgery